Brake Services For Commercial Trucks & Vans in Memphis, TN
When it comes to keeping your fleet running smoothly, using a repair facility with manufacturer-backed resources can make all the difference. At MHC Ford-Memphis, we're proud to serve local businesses, trade workers, and fleet managers in our community by providing top-tier brake services for their work-ready vehicles. Take a moment to learn about the brake services we provide below, or contact a member of our service center to schedule an appointment for your vehicles today!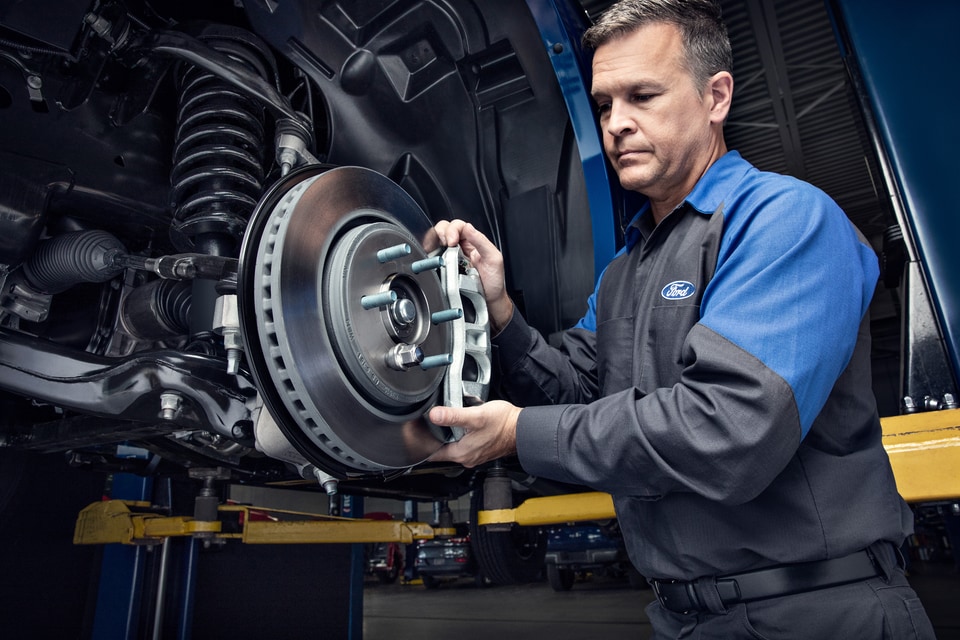 Brake Services We Provide
Our technicians and advisors are trained to work with Ford vehicles of all shapes and sizes, whether you drive a mid-size Ford Ranger or a Ford F-750 with a custom upfit. Dedicated to keeping your vans and trucks on the road, our repair facility has access to the tools and parts to minimize downtime and keep your fleet on the road. Some of the most popular brake services we provide include:
Brake Pad Replacements
Rotor Repair and Replacement
Brake Fluid Exchanges
Drum Brake Replacement
Parking Brake Adjustment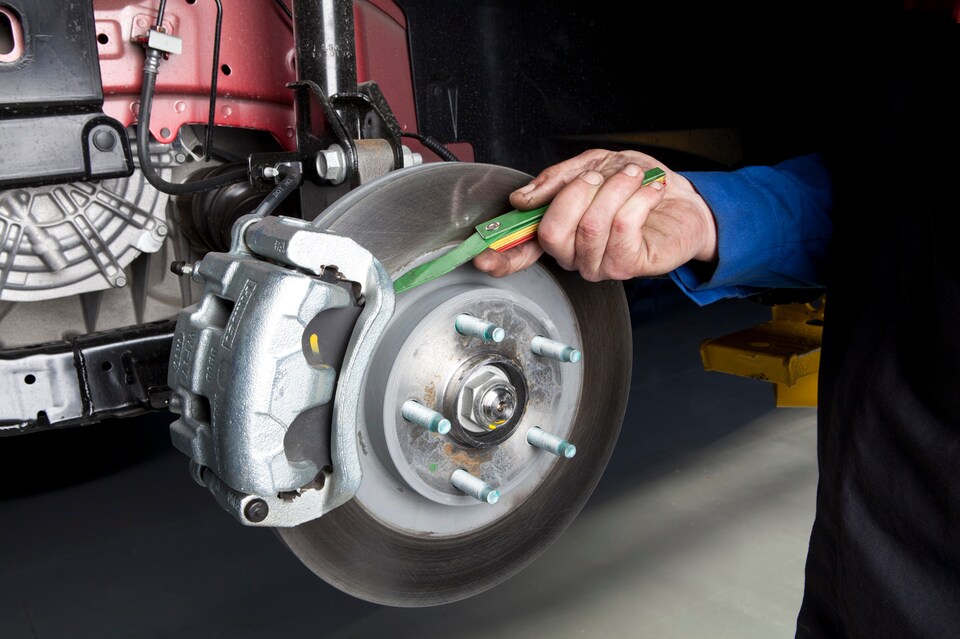 Signs Your Fleet May Need Brake Repairs
Whether you're towing heavy machinery or transporting passengers, keeping your vehicles in good condition can provide your employees and clients with added peace of mind. While brakes don't tend to have pre-determined intervals due to different operating environments, there are several signs you can utilize to understand the health of your vehicle brake system. In addition to receiving frequent inspections, you should consider keeping an eye out for signs of wear such as:
Brake light illuminated or flashing when the parking brake is released.
Squealing or grinding noises when slowing down or coming to a stop.
Brake pedal has a soft or mushy feeling.
Increased braking distances are increased beyond normal.
Steering wheel shakes or shudders when the brakes are applied.
Schedule Brake Service Today
MHC Ford-Memphis is here to ensure your vehicle fleet maintains optimal levels of safety, performance, and durability so you can reach your goals and succeed. When your fleet needs brake services, our team will help you plan appointments to minimize downtime and ensure you can tackle your workload with minimal interruptions. Speak with one of our advisors to learn about our maintenance services, or schedule an appointment that works best for your business today!