New Ford Chassis Cab Trucks for Sale in Memphis
Have you or your Tennessee business been looking for a vehicle that's ready to be up-fitted to adhere to your specific needs? Consider a chassis cab truck with the experts here at MHC Ford Memphis. Chassis cab trucks are extremely useful for Memphis business owners for their versatility from the start. Of course, with our team, who specializes in selling for commercial purposes, we can help you meet the ideal Ford Super Duty chassis cab truck for your needs. All of these models have a great reputation, come in many sizes, and can be fully adjusted no matter your needs.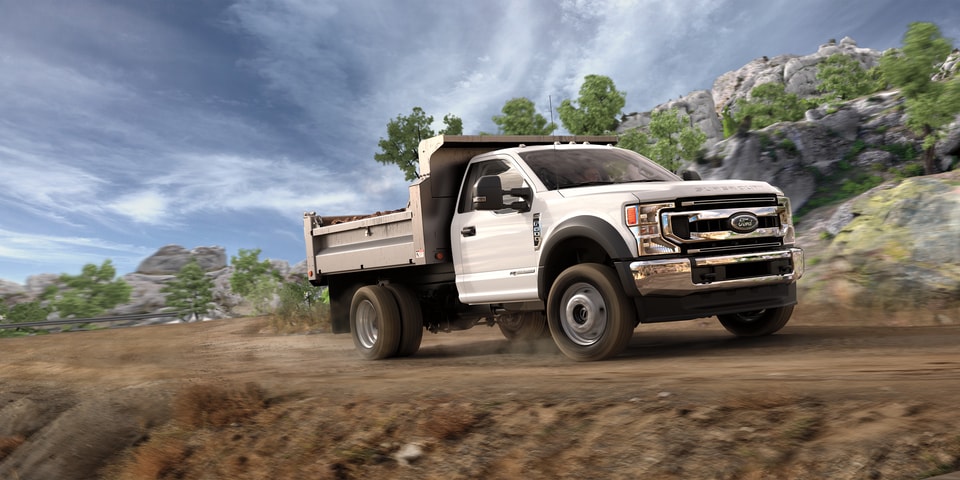 Ready for Upfitting
We work with an amazing network of upfit experts known for their efficiency, troubleshoot mindsets, and experience in the field to help you upfit your truck to your needs. There are numerous ways you can upfit your Ford chassis cab. Because a chassis cab is actually an incomplete vehicle upon purchase, its cargo area is up to you to decide on. Some of the most popular upfits include dump bodies, open service bodies, cranes, flatbed bodies, buck lifts, box trucks, contractor bodies with specialized shelving, and winches.
The Ford Super Duty Chassis Cab lineup is known for its standard 4x4 configuration that's tow-focused and powered by the rear wheels. Many are diesel-powered, giving you the added benefit of fuel economy and the grit for serious loads. With The cabin configurations of popular Ford F-350 and Ford F-450 vehicles that can be used with a traditional truck bed, you'll get updated safety and technology features with the chance to make your cabin truly comfortable, even though you'll be getting the heft and haul power of a utility model.
Key Models to Shop in Memphis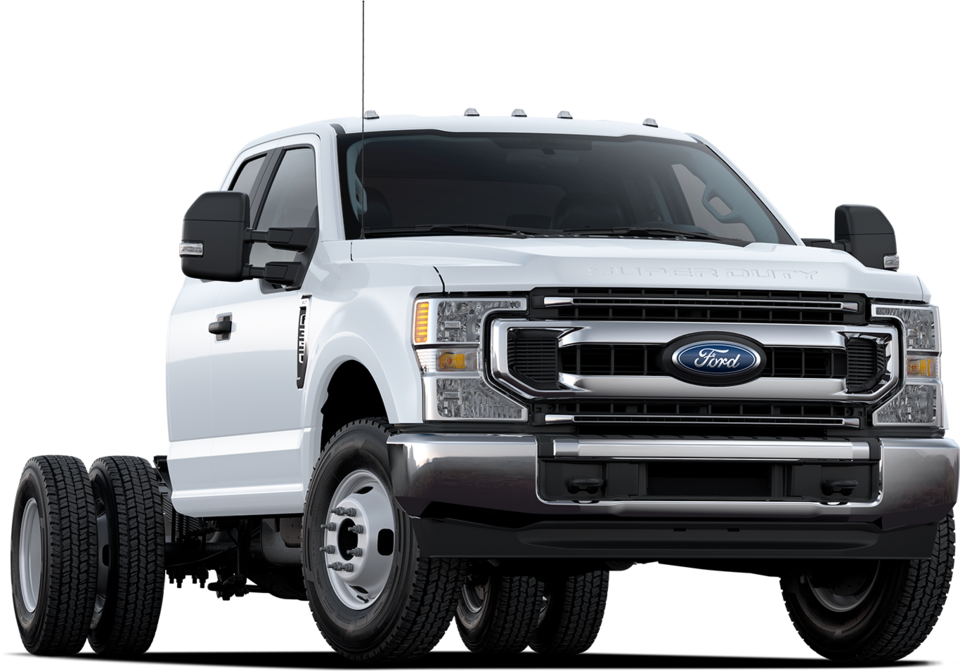 Ford F-350 Chassis
Though it's the smallest of the lineup, new Ford F-350 Chassis is far from being small. Popular with an upfit for a mechanic, contractor, or plumbing business, this vehicle looks more like a traditional truck upfront. Enjoy the 6.2-liter SOHC 2-valve flex-fuel V8 engine paired with a 10-speed transmission.
Towing Capacity: 21,000-pounds
Payload: 8,240-pounds
The options for SYNC® 4 infotainment with a 12-inch screen
Ford F-450 Chassis
Enjoy a 7.3-liter 2V DECVT V8 gas-powered engine for up to 468-pound-feet of torque in the Ford F-450. This model can provide great power output at low RPMs for extreme towing grit. Also, enjoy standard six auxiliary upfitter switches to utilize on the go.
Towing Capacity: 17,500-pounds
Payload: 9,850-pounds
Opt for Roll Stability Control™ and Trailer Sway Control
Ford F-550 Chassis
This powerful Ford F-550 Chassis model is also configured with a 7.3-liter V8 gas-powered engine with a maximum horsepower output of 350 and a 468-pound-feet of uncompromising towing. You'll enjoy a forged steel crankshaft that adds durability to your upfit choice.
Towing Capacity: 18,500-pounds
Payload: 12,750, and up to 31,850-pounds with the Power Stroke®
Get the option for a 10-speed transmission with drive modes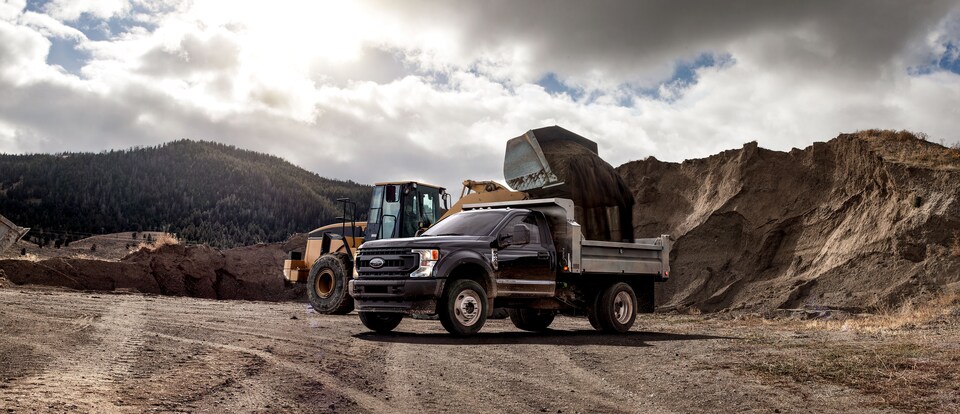 Ford F-600
This vehicle is equipped with the famous 6.7-liter Power Stroke® V8 engine-a turbocharged diesel engine for next-level power. Enjoy up to 825-pound-feet of torque in this versatile vehicle with a comprehensive information cluster.
Towing Capacity: 34,500-pounds
Payload: 15,090-34,500-pounds
SYNC® infotainment is available with voice commands and Bluetooth®
Contact Our Dealership to Buy New Chassis Cab Trucks in Memphis
You have plenty of financing options with our dealership, specializing in selling commercial vehicles. Whether you need a commercial lease, want to purchase a pre-owned commercial truck model, or need to explore your other options, our team can help. Take the next step towards a beautiful Ford Chassis Cab in Tennessee today.