Ford Diesel Truck Repair in Memphis
Having a diesel truck is one thing. Maintaining its performance expectations is another. If you want to ensure that your Ford diesel truck is ready to rock and roll in Memphis, bring it to our professionals. We offer a variety of Ford diesel repair and maintenance services in Memphis. And our professional diesel mechanics will be ready to get your truck to its full potential.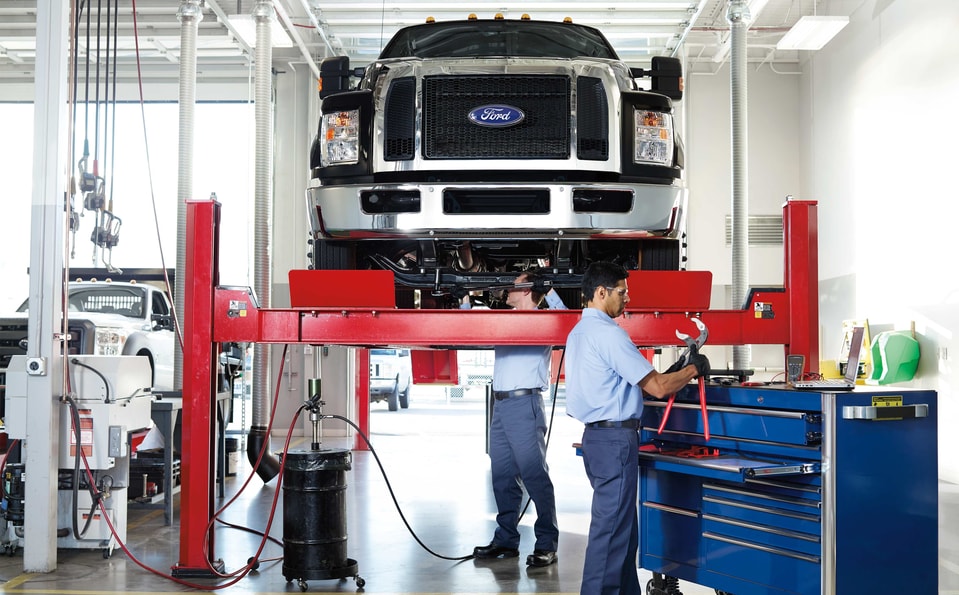 Why Choose Our Service Department For Diesel Engine Repairs?
When your truck can't perform because of a mechanical issue, that can be devastating. For one, that valuable truck is a big part of your business. And one day off the job could mean that you'll lose hundreds or thousands of dollars. Now, multiple that by the number of days your truck is out. Is that scary? It doesn't have to be.
Our diesel truck repair shop in Memphis can solve your problems with excellence. We have specialized equipment to service your diesel truck. Whether it's diesel engine repairs in Memphis or regular maintenance, our professionals will get it done.
Expert Mechanics and Official Ford Equipment
We have commercial service bays available for repairs on larger trucks and cargo vans. Our expert mechanics have specific knowledge of your Ford truck or commercial van. And there's nothing our team can't repair. You can schedule your appointment online or speak to a member of our commercial service department. They'll be on standby to answer any questions or concerns.
Schedule Your Diesel Maintenance Appointment Today
We know how valuable your diesel truck is. So, we take every measure to repair your truck and get it back on track for performance. Your Ford diesel truck is built to last. And at MHC Ford Memphis, our professional technicians will ensure that your truck is powering your business for years to come.