Ford Transmission Maintenance & Repairs in Memphis
At MHC Ford-Memphis, we know regular maintenance and upkeep is essential to keeping your commercial vehicle on the road. With years of experience serving local businesses and trade workers on the road, we're proud to offer transmission repair services using genuine parts and certified technicians. Learn about the services we provide below, or contact a member of our Service Center to schedule your next transmission repair in Memphis!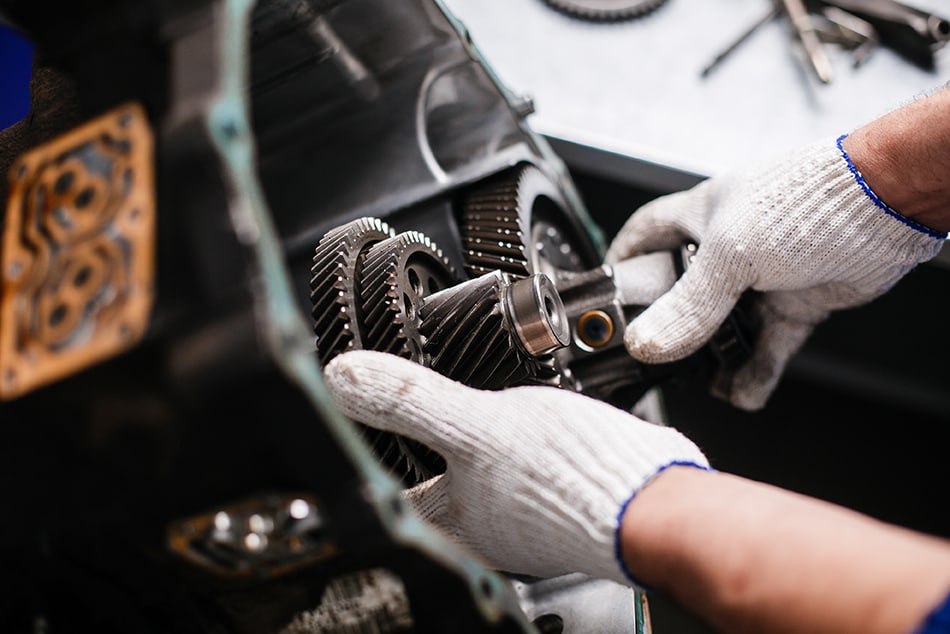 Services We Provide
Having a repair facility that knows the ins and outs of your vehicle is critical to reliability, safety, and performance. At MHC Ford-Memphis, we provide a wide range of services for cargo vans & trucks to local owners and operators who need help getting back on the road. Some of the most popular transmission upkeep and repair services we provide include:
Clutch Replacement
Transmission Fluid Flush
Transfer Case Repairs
Bushing Replacements
Signs Your Vehicle Needs Transmission Repair
Some of the most common signs that your vehicle needs a transmission service include gear slips, slow or laggy performance, or a knocking sound that occurs when shifting gears. While it's not possible to stop transmission components from wearing out over time, sticking to the manufacturer's recommended service intervals can help you prevent unnecessary damage from occurring by being preemptive.
Why Choose MHC Ford-Memphis?
We're the go-to dealership for local drivers seeking top-tier commercial vehicle maintenance because of our dedicated facility. We have specialized commercial service bays designed for large Ford trucks and vans, helping our technicians tackle Ford transmission repair with manufacturer standards in mind. In addition, our team receives training specific to our commercial vehicles, allowing us to provide incredible customer service and vehicle care.
Plan Your Appointment Today
Ready to schedule your next service and get back to tackling your busy work week in a reliable vehicle? MHC Ford-Memphis is here to help by providing top-tier Ford transmission repair services in Memphis. Utilize our service request form online, or contact a member of our knowledgeable advising team to plan your next appointment today!