Ford Super Duty Trucks For Sale in Memphis, TN

New Ford Super Duty Trucks for Sale in Memphis
Have you been on the hunt for a highly capable, tow-focused heavy-duty truck to add to your commercial fleet? One of the most popular lineups for businesses around Tennessee to utilize is the Ford Super Duty lineup. This selection of models not only performs well, but it looks great doing its job and offers competitive solutions to your largest jobsite woes. Here at MHC Ford Memphis, we're your local experts on all things commercial, and we're here to help get you behind the wheel of the truck that suits your needs best.
What Makes the Ford Super Duty Lineup So Popular around Tennessee?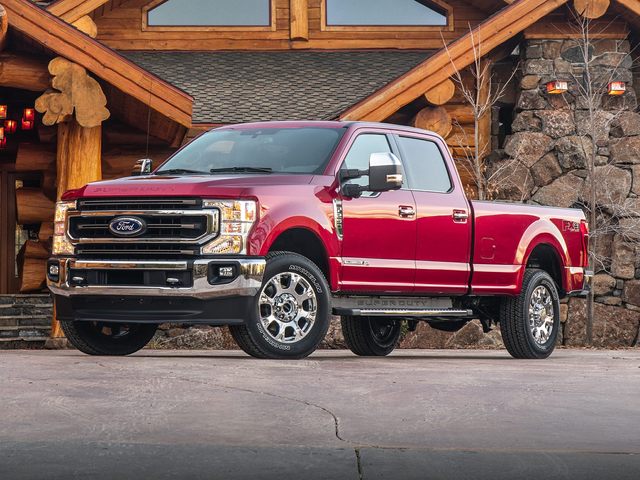 When it comes to purchasing a heavy-duty truck, the Ford Super Duty lineup has always been a fan favorite. With an all-American build, a reputation for quality, and genius engineering that lasts, Ford is the king of the truck world. Ford models are also known for their large trim level lineups with vehicles ranging from bare-bones work trucks that are durable and forgiving to luxurious trims with unique styling. Numerous engine options are available with every model, so you can truly customize your commercial truck to your needs.
As your local commercial truck authority, we can upfit your Ford Super Duty to specifically accommodate your needs. This goes beyond pickup truck upfits. We offer everything from chassis cab accommodations to more specific customizations like a utility body, dump body, installing racks and bins, and even a box truck body.
Our Unique Benefit to Mid-South Businesses
Here at MHC Ford Memphis, we pride ourselves on being one of only 16 Ford stores that are solely focused on Fleet Truck & Transit Sales for Businesses. We're in the heart of Memphis, which is a key destination for commercial fleet buyers across Mississippi, Arkansas, and Tennessee. We also only deal with commercial models, so you can get your hands on a high-quality vehicle from a team that knows the fleet inside and out.
The Ford Super Duty Models: Which Do You Need to Get the Job Done Right?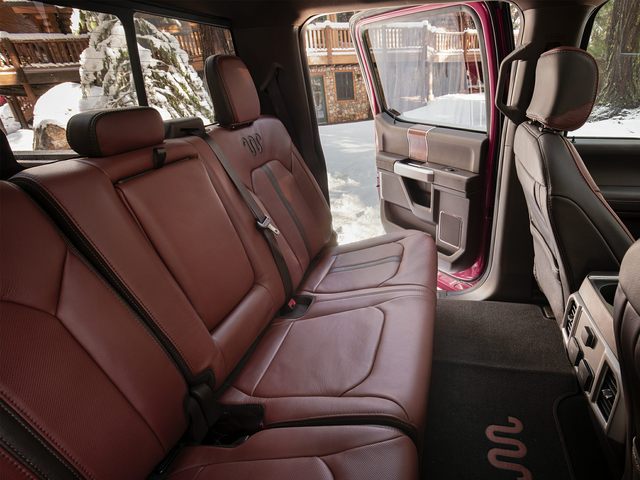 The Ford F-250 is the smallest of the Ford Super Duty lineup but still packs a punch. This model offers more advanced recreational, entertainment-based technology and styling features than other models because it's designed to be both a fleet vehicle and a personal truck. It tows between 12.300 and 15,000-pounds when properly equipped, produces 475-horsepower, and has a payload rating of between 2,462 and 4,323-pounds.
The Ford F-350 Still enjoy that large center touchscreen, robust styling trim level lineup, and various cab sizes in the Ford F-350, but with even more grit. This vehicle offers a towing capacity ranging from 12,000 to 20,000-pounds when equipped with a turbo-diesel engine. With a payload of 3,893 and up to 4,663-pounds, this vehicle is suitable for various commercial needs.
The Ford F-450 This model takes things up a notch, and when properly equipped with a gooseneck trailer, it's perfect for hauling heavy equipment or construction equipment like an excavator. It offers a maximum towing capacity of 24,200-pounds and a maximum payload of 6,288-pounds.
The Ford F-550 With gooseneck or fifth-wheel towing, the F-550 boasts an 31,600-pound towing capacity with a gritty V8 diesel engine. It also offers a 12,750-pound payload capacity. This is one of the more popular models for a dump or utility body.
The Ford F-650 is a great body for a garbage truck or heavy-duty deliverable vehicle with extremely high towing and payload ratings of up to 50,000-pounds and 33,000-pounds, respectively.
Contact Our Dealership for Ford Super Duty Fleet Sales in Memphis
Financing options are readily available here at MHC Ford Memphis, making your next step towards a highly capable truck simple. Start with a test drive of your favorite model today and speak with our expert team about the complete Ford Super Duty fleet to make the right decision for your business's needs.
MHC Ford-Memphis

3331 One Place
Memphis, TN 38116