Power your Business with our Ford Diesel Trucks for Sale in Memphis
Tough times don't last. But tough trucks do. When you've got a full-fledged business that depends on the strength and power of a truck, there's no time to mess with second fiddles. You need something to show up and pull, haul, or carry whatever you need. And when your hard-earned money is at stake, you can't take the chance on anything less.
At MHC Ford-Memphis, we know the value of a good Ford Diesel truck. So much so that we put the weight of our business on the backs of these heavy-duty Ford trucks. And now, you can put the weight of yours in the same place. Don't just get the job done with a Ford diesel. Get ANY job done with a Ford diesel. And we've got a large selection of Ford trucks you can depend on.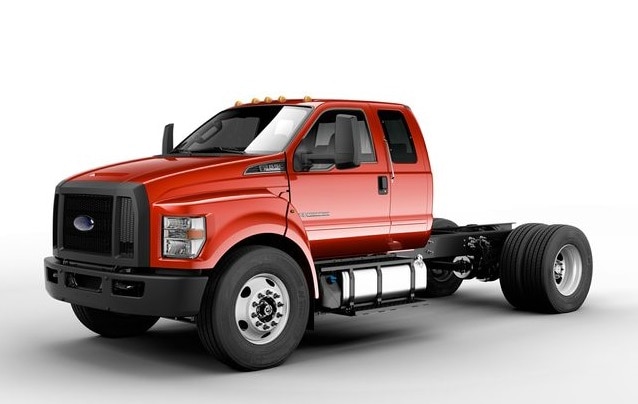 Why Buy a Diesel Truck?
If you're running a construction or landscaping business in Memphis, you know the importance of diesel-fueled trucks. But, just in case you're wondering how a diesel truck can take your business to the next level, here's how.
Super-Charged Towing Capability
When you need to pull construction equipment from one job site in Memphis to the next, gas-powered trucks might not get the job done. You need increased stability of diesel fuel. The compression resistance is larger in a diesel engine vs. regular gas power.
So, that means more torque output to give your truck a kick in the pants when you need to get moving. And more torque means more power. And more power means more towing capability. A diesel-powered Ford can take a Ford F-350's towing power from 18,000 lbs to 38,000 lbs. Easily.
Impressive Fuel Efficiency
You might think you'll spend your savings just to keep your diesel truck filled with gas. But you'd be pleasantly surprised at how efficient these heavy haulers are. According to a study comparing the fuel efficiency of gas and diesel engines, diesel engines were found to be 29 percent more efficient on the highway and 24 percent in the city. But how?
Diesel engines have more low-end torque than similar-sized gas engines. Diesel fuel contains about 10-15 percent more gasoline, so these engines can often go about 20 - 35 percent further on a gallon of fuel than the alternative.
Longevity and Resale Value
The average lifespan of a diesel truck is about 350,000 miles. The average annual mileage for a typical gas-powered vehicle is about 13,500 per year. But that's for daily drivers, so you probably won't come close to that with your diesel. But let's say you average that many miles per year. Even then, you're looking at almost 26 years of functionality for your diesel truck.
That's a long time to spend without worrying about buying a new truck for your business. And that's why a diesel truck's resale value is so high. If you plan on reselling it later down the line, chances are, you'll get a good payday in exchange.
Ford Truck with Diesel Options
So, which of our Ford trucks can you slap a diesel engine inside? Plenty. The 2023 Ford F-150 is a 3.0 diesel V6 with 250 horsepower and 14,000 lbs. of towing capacity. You can also install the available Ford Super Duty 6.7L Power Stroke V8 Turbo Diesel inside many of our super-duty Ford trucks. Other Ford diesel options include:
Maintenance and Upkeep
As a full-service commercial Ford dealership, we offer reliable repair service for every diesel truck you can imagine. Our diesel truck specialists have the tools, equipment, and knowledge to fully repair any malfunctioning diesel truck you bring to us. Diesel trucks require less maintenance, but here are a few tips to keep your truck rolling in Memphis.
Keep your engine clean with regular oil changes
Check your air filter
Keep your engine's radiator in good condition
Check your fuel filters
Regular maintenance can ensure that your truck can handle the next 26 years. Our certified Ford technicians will be on call if you need any assistance with regular maintenance or repairs for your diesel truck. We know how important your diesel truck is to your business, so we'll do our best to get your equipment back on the road.
MHC Ford-Memphis
We're your one-stop shop for all things diesel in Memphis. Check us out today. We've got a fleet of big-time trucks ready to rock and roll. We'll see you soon.