Welcome to Our Financing Department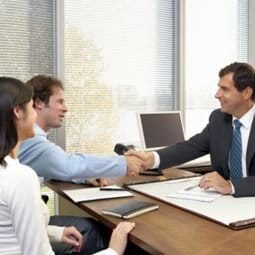 Ease Through the Auto Financing Process at MHC Ford-Memphis
Whether you plan to finance or lease your next Ford vehicle, our team here at MHC Ford-Memphis is ready to help you make that leap and guide you towards that moment when you can outfit your business with the right commercial trucks & vans to get the job done. If you're ready to make your next move, our helpful team of auto financing experts in Memphis will work with local banks and lenders to help you find an affordable financing solution for your needs.
Financing Solutions Made Easy with MHC Ford-Memphis
Do you want to lease your new Ford? This option lets you trade your Truck or van after a few years for a brand-new one, and often means a lower monthly payment while buying means you see the loan through to the end until it is paid off. The result of buying a new or used vehicle is that you own it outright, and that's something that our Desoto County, Jackson, TN and Little Rock, AR drivers can appreciate.
Let's Get Started and Finance Your Commercial Truck in Memphis
We want to make the process of buying a car simple. At MHC Ford-Memphis, we're ready to help you by answering any questions you might have. We also have many tools that you can utilize to save some time with our online finance application, which helps make the process smoother and gives us a chance to find you the right plan and put you one step closer to getting behind the wheel of your next car.